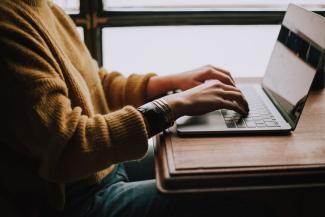 The Washington Cares Fund Exemption Application is Now Available
Exemption applications for the Washington Cares Fund mandatory payroll tax became available on October 1, 2021, and can only be accepted through December 31, 2022.
Individuals, age 18 or older, who purchased a qualified private long-term care policy before November 1, 2021, may apply for an exemption from the tax.  Approved exemptions will take effect on the first day of the quarter immediately after the approval. Employees receiving an exemption will not receive any refund of previous payroll taxes paid. 
Applying for the Exemption:
You will not need to upload your Long-Term Care policy with the application.  However, the state does reserve the right to audit anyone claiming the exemption.  
You will need to verify your identity when you submit your exemption application, so be prepared with acceptable identification documents such as a valid United States government (federal or state) issued form of identification (i.e., passport, passport card, ID card, enhanced or standard driver's license, B1/B2 Visa Border Crossing Card, etc.).  Have a PDF or JPEG file of your identification document on your computer available for upload.
You will need an active Secure Access Washington (SAW) account to log into Paid Family and Medical Leave and establish a WA Cares Exemption account.  To create a SAW Account, go to

https://secureaccess.wa.gov

and click the "SIGN UP!" button.  After entering your first and last names, your email address and confirming that you're not a robot, you should receive a link to activate your account. 
If you already have a SAW account for Paid Leave, log in and click the "Add/Switch Account" link in the menu bar on your account homepage—this will take you to the "Create an Account" page.  Select "Exemption Account" and begin your application. 
Next Step:
ESD will review your application and notify you if you're eligible for an exemption from the WA Cares coverage. 
If your application is approved:
You will get an exemption approval letter from ESD.  You will be required to present your exemption approval letter to all current and future employers.  If you fail to present your ESD approval letter, employers will withhold non-refundable WA Cares premiums. 
It is important to note that once you receive the approved exemption, the status is permanent. You will not be able to use the state-run benefit in the future.

 
Sources:
https://wacaresfund.wa.gov/apply-for-an-exemption/
https://www.insurance.wa.gov/what-qualifies-long-term-care-insurance
THIS ARTICLE HAS BEEN PROVIDED FOR INFORMATIONAL PURPOSES ONLY AND SHOULD NOT BE CONSIDERED AS INVESTMENT ADVICE OR AS A RECOMMENDATION. THIS MATERIAL PROVIDES GENERAL INFORMATION ONLY