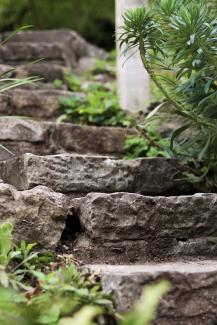 The Pandemic has Changed Perceptions of Wealth & Well-Being
Recent studies indicate that the pandemic has prompted many to reevaluate the meaning and purpose of wealth.  For example, the annual "Modern Wealth Survey" revealed that lifestyle priorities have changed for a majority (68%) of Americans due to COVID-19.  Among those who reported that their priorities had shifted, top choices included mental health (69%), relationships (57%), financial health (54%), and physical health (39%).
In addition, as Americans began looking beyond the pandemic, results of the "Modern Wealth Survey" demonstrated a substantial advantage to having a written financial plan.   Over half of the respondents who have a written financial plan reported feeling "very confident" about reaching their financial goals, while only 18 percent of those without a written plan recorded the same level of certainty.  Those with a written plan also seem to be better prepared for financial setbacks:  65% of this group maintain an emergency fund as compared to just 33% of those who do not have a written plan.
The pandemic also stimulated a healthy reevaluation of financial habits.  In responding to the 2020 version of the "Modern Wealth Survey," 64% of participants described themselves as "savers."  In contrast, results of the 2021 version of the survey indicated that a full 80% plan to increase their savings in the year ahead, and 34% intend to reduce their debt once the pandemic has subsided.  In summary, the authors of the 2021 "Modern Wealth Survey" summary report concluded:  
With the pandemic, we have all collectively experienced a major life event, so it's particularly important to take the time to create a plan to help ensure your finances are on track and be ready for whatever comes next in your life. We have spent so much of the last year focusing on getting through today, but we're now seeing an opportunity to look ahead and plan for tomorrow.
Similarly, the 2021 "Why of Wealth Survey" examined how perceptions of wealth differ by generation, and how those perceptions shifted during the pandemic.   It also shed light on the highly emotional relationships we have with money and how our life experiences shape those feelings.
Overall, respondents reported associating wealth with positive outcomes, and emphasized that it gives them the freedom to live the life they want — despite experiencing a year marked by loss and curtailed freedoms.  In fact, 60% of all respondents indicated that COVID-19 caused them to re-evaluate the meaning and purpose of their wealth.  In addition, more than half of all respondents replied that the pandemic has improved their donations and philanthropic commitment (52%), improved their saving levels (52%), and improved their relationships with their financial advisors (51%).
Interestingly, the results were more varied when categorized by generation.  The pandemic effect was more strongly felt by the younger cohorts and fell dramatically among older cohorts:  89% of Millennials (average age 36) and 75% of Gen X (average age 46) reported that the pandemic has influenced the way in which they define wealth as compared to just 24% of Baby Boomers and the Silent Generation (average age 66).   Similarly, 78% of Millennials and 73% of Gen X responded that the pandemic will change how they use their wealth in the future as compared to just 26% for Baby Boomers and the Silent Generation. 
Commenting on the results of the study, Gerald Baker of the Center for Wealth Planning Excellence wrote:
Our survey participants don't necessarily define wealth as accumulating a lot of financial capital.  It's about being successful in what they do. COVID has really made them redefine what it means to enjoy what they do and to redefine success.
Reprinted by permission of Money Quotient, Inc.